Welcome to our webzine and galleries of Original Photography by ©Tina Paul and Design and Illustrations by ©Arhlene Z. Ayalin.
We document Music, Culture and Life in the Deep Downtown Scene of New York, capturing the flavor of the Empire City.
Here is a Taste of our adventures, visit us again always.




Here it is, fifibear.com Webzine 6.0
Check it out Now!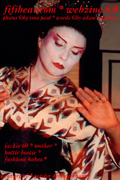 Fifi Studios Webzine 6.0
*Fall/Winter 2000 Issue*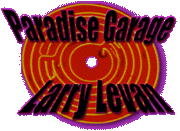 Our Paradise Garage and Larry Levan pages!
HAPPY 25TH ANNIVERSARY PARADISE GARAGE!
The Photo Galleries
Fifi Studios is Created entirely by Tina Paul & Arhlene Ayalin
All Photographs by © Tina Paul 2007, All Rights Reserved.
All Drawings and Logos by © Arhlene Z. Ayalin 2007, All Rights Reserved.
Our Webzine Archives
fifibear.com webzine 5.0 Spring/Summer 2000
fifibear.com webzine 4.0 Summer 99
Winter Music Conference 1999
Wigstock 1998
MacWorld New York 1998

MEOW MEOW...

---
Website Guru ©Arhlene Z. Ayalin 2007

Last Update September 3, 2007


Webzine 8.0 - Coming Soon
Website Launched: 1996




Copyright Notice: All Material, photographs, drawings, words and video that appear in Fifi Studios website
are the property of Tina Paul and Arhlene Z. Ayalin. All photographs, drawings, words and video are protected
under United States and International copyright laws throughout the Universe. No part of this website may be
privately stored, reproduced, broadcast, displayed in public, or used for any purpose in any form without
permission of Fifi Studios ©Tina Paul 2007 and ©Arhlene Z. Ayalin 2007 All Rights Reserved
Unauthorized Use is Prohibited.


send us email

HOME COVER