I work as an Independent Photographer. I have always used Kodak films, Tri-X, Kodachrome and Ektachrome with my Olympus OM1n, OM2, Olympus 2000 and XA cameras. I was among the photographers featured in the July/August 97 American Photo special issue "Masterpieces of the Night". My Photographs are also included in books: "The Last Party" by Anthony Haden-Guest, published by William Morrow & Co. Inc.©1997, "The Rough Guide To House Music" by Sean Bidder ©1999, "Platinum Blonde - Deborah Harry" by Cathay Che ©1999, "Last Night A DJ Saved My Life: The History of the Disc Jockey" by Bill Brewster and Frank Broughton 1999, "You Better Work!" by Kai Fikentscher ©2000, "Blondie, from Punk to the Present: A Pictorial History" by Allan Metz ©2002, "Clubland" by Frank Owen ©2003, and "Confessions from The Velvet Ropes: the Glamorous, Grueling Life of Thomas Onorato" by Glenn Belverio ©2006.

Some other Published Books that have included my Photographs.



ALT.CULTURE, by Steven Daly and Nathaniel Wice, an a-to-z guide to the '90's-underground, online, and over-the-counter. Pages; 42, photo of Club Kids; 155, photo of Moshing at a Rollins concert. HarperCollins Publishers, Inc. ©1995.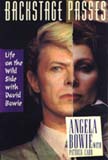 BACKSTAGE PASSES, Life on the Wild Side with David Bowie, by Angela Bowie with Patrick Carr. Photo of Angela Bowie with Howard Stern and Joan Rivers. G.P. Putnam's Sons ©1993.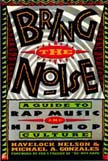 BRING THE NOISE, By Havelock Nelson and Michael A. Gonzales, a guide to Rap Music and Hip Hop Culture. Pages; 5, photo of Antoinette; 56, photo of De La Soul; 59, photo of Digital Underground; 136, photo of LL Cool J; 157, photo of MC Lyte; 200, photo of Roxanne Shante; 294, photo of Young MC; 296, photo of a Boombox, Coney Island, NY. Crown Publishers, Inc. ©1991





KEITH HARING; FUTURE PRIMEVAL, by Barry Blinderman, University Gallery Exhibition Catalog. Pages; 10, 11, photo of Keith Haring at the legendary Paradise Garage Nightclub closing party; 122, three photos of Keith at different parties. University Galleries of Illinois State University ©1990.











Record Covers I photographed include She's A Rebel!" compilation CD benefit release for Rock For A Cure, on Beloved Recordings/Shanachie Entertainment; and "Laugh Tracks" Vol. 1 & 2 Music & Madness live at the Bottom Line compilation CD's for Shanachie Entertainment. Also, back cover photo for 4 Nurses of the Apocalypse "Armageddon A Go Go" on Random Records.

I have also photographed Record Covers for House Music Artists; Anthony & the Camp, Chanelle, Liz Torres, Strictly Rhythm 3, Tony Humphries for United DJs of America Volume 18, and Subliminal Sessions Four mixed by Jose Nunez and Who Da Funk. Other CDs that include my photos on the inside are, Go Deep with Julius Papp Vol 2, Soul Slinger for United DJs of America Volume 14, Larry Levan - The Definitive Salsoul Mixes 78-83 on Salsoul/Suss'd Records UK, and Rewind 2 Greatest Party Hits mixed by Johnny Budz on Tommy Boy Records.



---

SUPERSCRIBE
tinapaul@fifibear.com