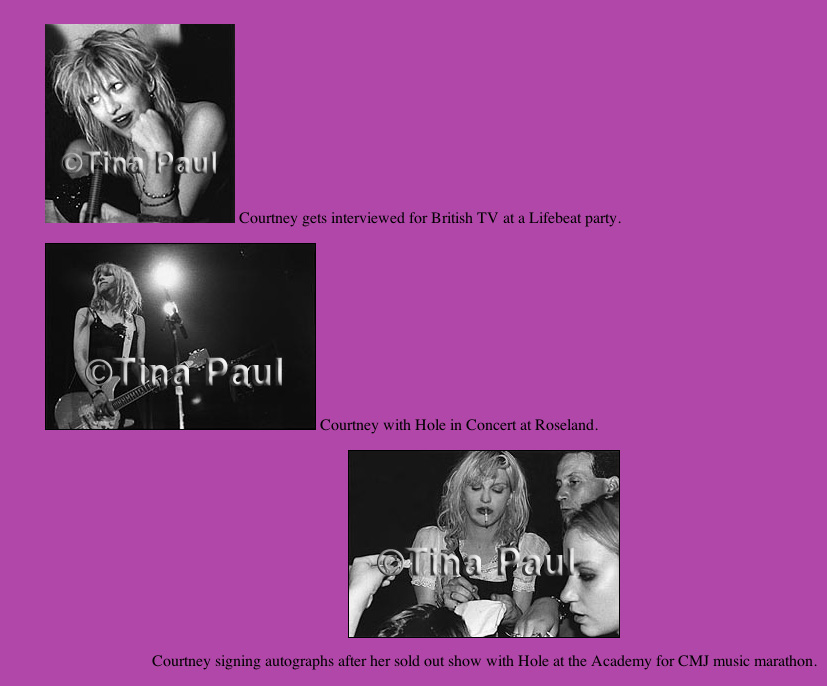 All Photographs ŠTina Paul 1995, All Rights Reserved.
Copyright Notice: All photographs of Courtney Love that appear in Fifi Studios
website are the property of Tina Paul. These photographs are protected under United States
and International Copyright Laws. The photographs may not be reproduced,
stored or manipulated without the written permission of
ŠTina Paul/Fifi Studios 2005.
---

HOME